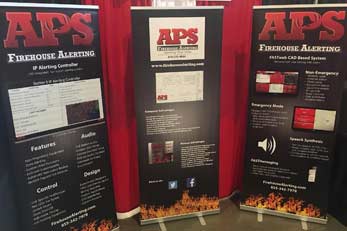 24 Apr

Westminster firm attending state delegation to Mexico City

The Maryland Department of Commerce is leading a delegation of Maryland companies this week to Expo Seguridad, the largest exhibition of security products and solutions in Latin America. Held in Mexico City, this is the first time Commerce has exhibited at the conference, promoting the state's technology and defense assets and assisting the delegation with expanding into the global marketplace.

"It's always exciting to have the opportunity to showcase Maryland's diverse and talented companies on an international level," said Maryland Commerce Secretary Mike Gill. "Events like Expo Seguridad allow our team to put Maryland on display and show how strong our security companies are in this growing field."

The six Maryland companies traveling to Expo Seguridad are Acquired Data Solutions, a company committed to protecting critical infrastructure; Alertus Technologies, a leader in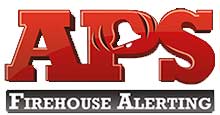 emergency mass notification systems; AnchorBridge Corporation, an established provider of the world's top safety and security products; APS Firehouse Alerting, a designer of affordable solutions for fire stations and emergency responders; RBtec, a leading manufacturer of fence protection and perimeter security solutions; and Tecore Networks, a pioneer in communications solutions.
Making its international tradeshow debut at this year's security exhibition is APS Firehouse Alerting from Westminster. The company's services include emergency and non-emergency display panels – including incident information, road closures, and map routing – to provide situational awareness around the scene of an incident, as well as replacing old bell systems with speakers using 'heart friendly' custom alert tones and text-to-speech notifications. The company believes their products can reduce stress and improve the response times of first responders.
"Fire and emergency medical services have the same needs in the area of emergency response across the globe. We can help deliver incident data quicker to the first responders by displaying emergency call information on LED displays," said Mark Hare, president and owner of APS Firehouse Alerting. "We're looking forward to developing business partners to deliver our products and services worldwide."
Several of the companies attending Expo Seguridad were awarded ExportMD grants from Maryland Commerce. ExportMD grants are provided to small and mid-size companies on a monthly basis to assist with traveling and marketing costs associated with international trade shows. The next application deadline for the program is May 1, 2018 and eligibility requirements can be found on the MD Department of Commerce website.
Source: Maryland Department of Commerce