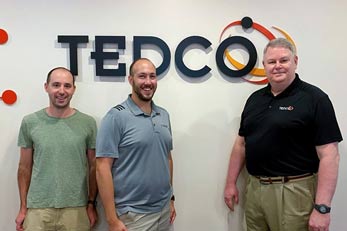 02 Jul

TEDCO's Rural Business Innovation Initiative Makes Pre-Seed Investment
Counter-Intuitive Cooking, Inc., an Eldersburg-based tech company
COLUMBIA, Md. (July 1, 2021)—TEDCO, Maryland's economic engine for technology companies, announced today that its Rural Business Innovation Initiative (RBII) made a $25,000 investment in Counter-Intuitive Cooking, Inc. (CICI), an Eldersburg, Md.-based tech company.

"It has been a pleasure getting to work with the CICI team and to see innovative products like this being developed in our rural regions," said Jack Schammel, assistant director, Rural and Urban Business Innovation Initiative and Upper Shore Mentor, TEDCO. "This product can truly enhance the quality of life throughout our community and beyond."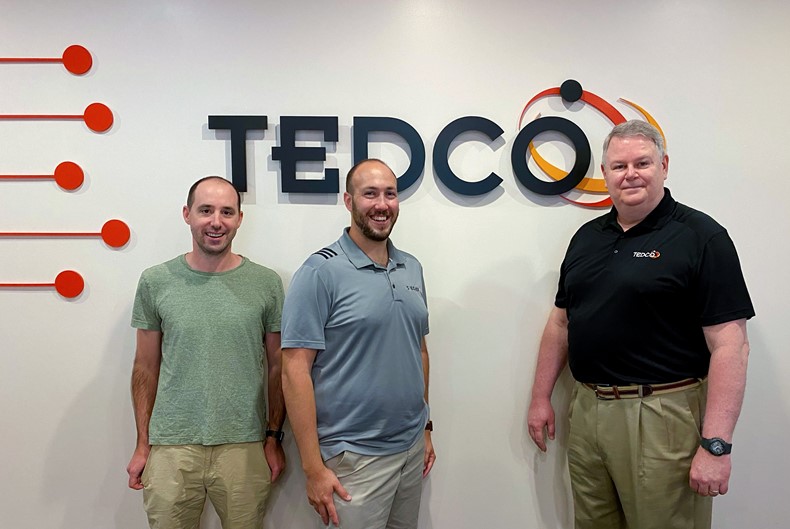 (Pictured (left to right): Edward Holzinger, CTO; Maxwell Wieder, CEO; Jack Schammel, TEDCO)
CICI is developing an automated food ecosystem built around a smart kitchen appliance that takes the user out of the meal preparation equation. SueChef, a proprietary kitchen robot with an AI named Sue, stores multiple premade meals in a freezer and autonomously puts them in the oven without human participation. The SueChef app can be manually accessed through the users cellphone or via other smart home devices, and the user will select the pre-loaded meal to be prepared, and SueChef will take care of the rest.
"We are thrilled to have been selected for the RBII investment," stated Maxwell Wieder, CICI CEO and Co-Founder. "We believe SueChef will meaningfully reshape how people interact with their meals, and we are excited to have TEDCO's support in furthering this mission."
TEDCO's Rural Business Innovation Initiative is designed to enhance technology commercialization and provide technical and business assistance to small and early stage companies in rural Maryland. To learn more about mentoring and funding opportunities from RBII, visit https://www.tedcomd.com/resources/rural-business-innovation-initiative.
# # #
Source: TEDCO press release