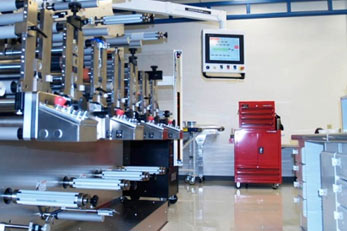 27 Apr

Strouse Breaks Ground on Manufacturing Facility

Strouse, along with the Carroll County Department of Economic Development, is pleased to announce plans to construct a manufacturing facility in the Westminster Technology Park in Carroll County, Maryland.

"The construction of a state-of-the-art manufacturing facility is a significant milestone and opportunity for Strouse.
Our employees are a talented team of professionals, engineering and manufacturing complex adhesive components for global companies like 3M, Ford, and Medtronics," says Sue Chambers, President and CEO at Strouse. "Our team's drive for innovation has propelled our growth, enabling us to hire additional staff, invest in their development, and purchase leading edge equipment and technology to better serve our customers."
The new 60,000 square foot facility which will be expandable to 80,000 square feet, is scheduled to break ground for construction in the Spring of 2017 and tentatively scheduled for completion in the first quarter of 2018.
Jack Lyburn, Director of Economic Development stated, "My first priority is ensuring that our resident industries, when considering expansion options, stay here in Carroll County. Strouse truly is a 'home-grown' business, establishing Carroll County roots in 1986. This made it even more important to ensure the company remained here. Strouse's decision to expand and create new employment opportunities in Carroll County is a testament to our supportive business environment. I am grateful for their contributions to our local community."
About Strouse
Strouse is a die cut adhesive manufacturer with over 30 years of industry experience. Serving the medical, automotive, electronics, military, and appliance industries, Strouse continues to innovate by engineering adhesive tape solutions. With a quality management system registered to ISO 9001:2008 standards, Strouse not only has a commitment to quality but excellent customer service. A full team of design and development engineers allows Strouse to invest the necessary time and resources for each and every project. Located in Westminster, Maryland, Strouse can be contacted directly at 1-800-410-8273 or visit their website for more info at https://www.strouse.com.