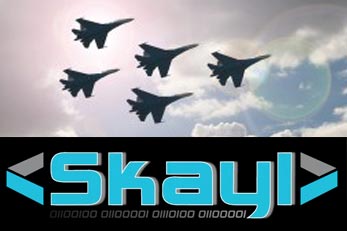 15 Apr

Carroll County awards Best of Carroll County Cybersecurity Award to SKAYL

Officials from Carroll County Department of Economic Development, the Carroll Technology Council (CTC) and the Mid-Atlantic Gigabit Collaboratory (MAGIC) were on hand at the Maryland Cybersecurity Association's 2019 awards program at LIVE! Casino & Hotel on April 11th.

For the very first time three Carroll organizations were recognized at the event. The Carroll Technology Council and MAGIC were finalists in the Cybersecurity Industry Resource Award category with MAGIC taking home the top honor in that category. Carroll County Department of Economic Development recognized SKAYL for the "Best of Carroll County Award" for their advanced work in providing fully scalable integration solutions for Defense, Healthcare, Smart Cities and the Internet of Things.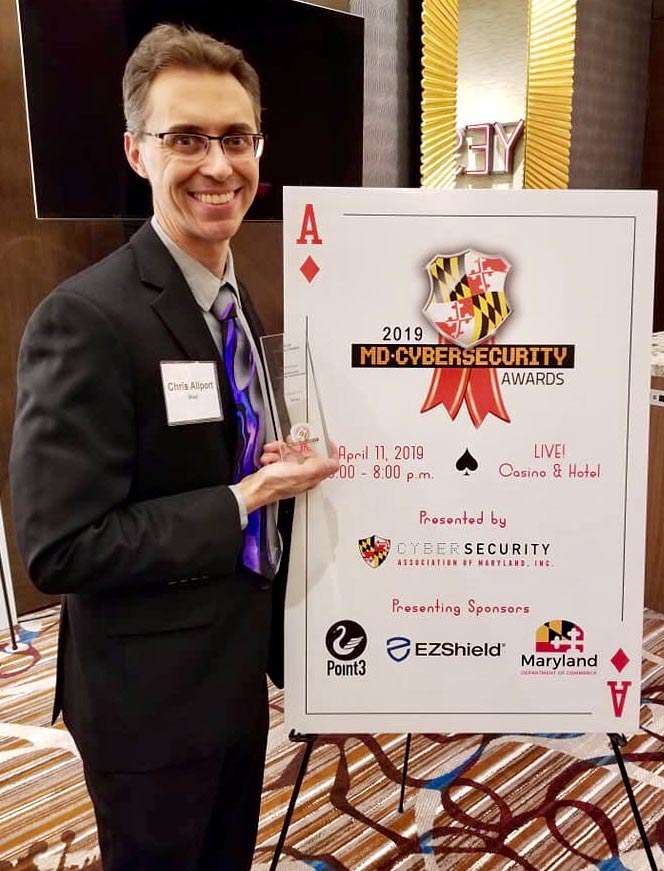 SKAYL Co-Founder Chris Allport attended to accept the award and said, "It is an honor to be the inaugural recipient of this award. We are very proud of the Skayl team and the work we do to protect, save, and improve lives. Our innovative solutions solve interoperability challenges across all industries, breaking barriers to advanced technology collaboration and acceleration. Our solutions are in high demand. We're growing in Westminster and looking to add qualified team members to help us advance our mission."
Carroll County Department of Economic Development Deputy Director Denise Beaver presented the award to SKAYL and added, "It is notable that there were three organizations recognized at this regional cybersecurity event. Carroll has many resources to support growing information technology and cybersecurity companies including our top-ranked high school and college level programs and our great Industry Resource partners like the Carroll Technology Council and MAGIC."
About Skayl:
Skayl's revolutionary solutions enable mass interoperability, at the touch of a button, in mission-critical settings including smart cities, national defense, healthcare, transportation, and public safety. Skayl's cutting-edge products enable rapid, cost-effective integration, with which diverse technologies share trusted real-time data so reliable that lives can depend on it.  To find out more, visit www.skayl.com
About Carroll County Department of Economic Development
The Carroll County Department of Economic Development is a results-oriented team that creates competitive business solutions. To learn more about the programs or opportunities available in Carroll County email info@carrollbiz.org, visit https://carrollbiz.org, follow @CarrollEconDev on Twitter or call 410-386-2070.