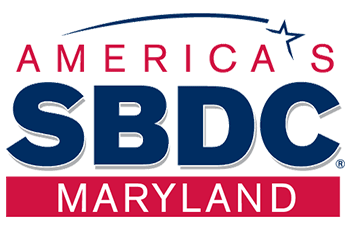 09 Apr

SBDC/UPMC Announce Essentials for Success Free Webinar

Contact: Amy Yingling, Director MDSBDC Northern Region

Mobile: 410-808-7492

E-mail: amwallace@harford.edu

FOR IMMEDIATE RELEASE
UPMC Strengthens Relations with Maryland Small Business Partnerships
As part of its commitment to supporting economic development in Maryland, the statewide Small Business Development Centers (SBDC) and the University of Pittsburgh Medical Center (UPMC) announced a new, no-cost webinar to strengthening companies owned by minorities, women, disabled, veterans and other diverse groups.
The UPMC Supplier Diversity & Inclusion department has partnered with Maryland SBDC's to educate interested business owners on contractual opportunities. The webinar is open to all industries, for suppliers of goods and services.
The no-cost training webinar will take place on April 27th with available AM or PM sessions. The intent is to have business owners become familiar with the needs of UPMC and help suppliers improve their finance, sales and other business skills. The event welcomes all retailers, manufacturers, services based, sub-contractors and e-commerce businesses. Emphasis will be on demonstrating UPMC's Supplier Diversity Portal, where buyers within the health system seek vendors for a wide range of goods and services.
UPMC's supplier diversity program is designed to provide diverse businesses equal access to the health system's procurement opportunities. The program ensures that certified diverse businesses are provided the maximum opportunity to participate as partners and suppliers of goods and services to UPMC.
"After a rough 2020 economic year for many businesses, we are proud to offer this new opportunity to keep jobs in Maryland and increase their revenue sources through contractual agreements." Stated Sandy Mehalko, Director of the Frostburg SBDC.
To attend this program, interested suppliers or vendors can find more information at
https://entrepreneur.pitt.edu/upmc-essentials-2021/
# # #