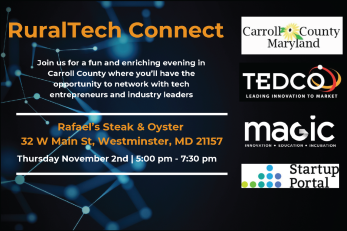 11 Oct

RuralTech Connect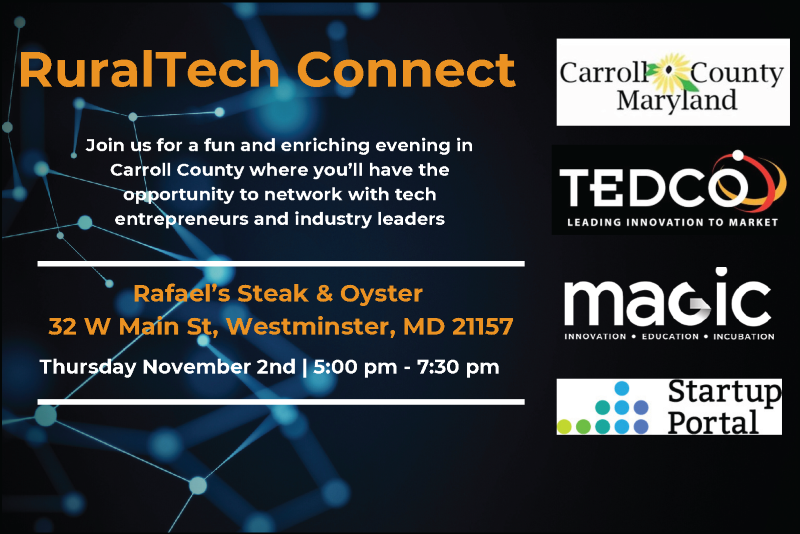 Carroll County Department of Economic Development, in collaboration with TEDCO, Startup Portal, and MAGIC, is bringing you an evening to connect with people in your community! Join us for an exciting in-person networking event in Westminster, MD.
RuralTech Connect is the perfect opportunity to connect with fellow tech enthusiasts, entrepreneurs, and professionals in Carroll County. Whether you're looking to make new connections, share ideas, or simply have a great time, this event is for you!
*Space is limited. RSVP is required.
REGISTER