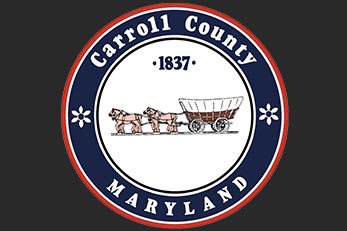 13 Aug

Carroll County Online Sales & Telework II Grant Relief Program Opens Soon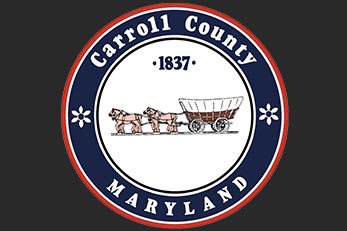 For more information:
John T. Lyburn, Director of Economic Development
410-386-2070
For Immediate Release
Carroll County Online Sales & Telework II Grant Applications To Be Accepted
Westminster, MD, Thursday, August 12, 2021 – Today, the Carroll County Board of Commissioners agreed to accept $139,155 from the Maryland Department of Commerce to provide grants to Carroll County businesses which need further assistance with implementing online sales or offering employees telework opportunities. Once approved, grants will be provided to reimburse related expenses not already reimbursed through other grants. Carroll County Department of Economic Development will manage the grant process and will begin accepting applications on August 24, 2021
ELIGIBILITY:
Priority will be given to applicants who have NOT received a COVID-19 Business Relief Grant or Loan from the Maryland Department of Commerce or the Maryland Department of Labor (this includes Maryland funded programs administered by Carroll County).  Priority will also be given to applicants with less than twenty (20) employees (including part-time), excluding the owner.
BUSINESS QUALIFICATIONS:
Established and operating prior to March 9, 2020
Located and currently open and operating in Carroll County
Be a for-profit entity
Currently registered in good standing with the State of Maryland and Carroll County
Current on all taxes owed to the State of Maryland and Carroll
INELIGIBLE BUSINESSES:
Non-profit organizations
Faith-based organizations
Real estate holding companies
Independent contractors (including realtors, hair stylists, multi-level marketing, etc.)
National/regional chains and publicly traded companies/franchises
REIMBURSEMENT:
Grants up to $5,000 for expenses incurred after March 2020 up to the date of application that were not previously reimbursed in other federal, state, or county grant programs.
ELIGIBLE FUND USES include the following:
Information technology upgrades to support online sales framework
Hardware, software, and subscriptions to facilitate employee telework
INELIGIBLE FUND USES include the following:
The application and all documentation must be submitted online. Applications will be accepted online at https://carrollbiz.org/onlinesales-telework-relief-2/ beginning August 24th at noon until funds are exhausted.
REQUIRED DOCUMENTATION:
Fully completed application
Completed and signed IRS form W-9
MD SDAT Certificate of Good Standing
Recent payroll summary showing number of employees
Submit copies of paid invoices for reimbursement of eligible expenses (e.g. bill of sale, receipts, cancelled checks, etc.)
UPON GRANT AWARD:
Businesses must:
Enter into a formal Carroll County grant agreement
Retain grant documentation on spending for a period of five (5) years and agree to a state, county, or federal audit if required
"Carroll County continues to do a great job obtaining and distributing grants related COVID-19 relief and we are pleased to accept additional funds for our small businesses," said Commissioner Ed Rothstein. "The pandemic has taught us that being competitive online, both from the business and workforce perspectives, is critical to being successful in today's economy."
Director of Economic Development Jack Lyburn shared, "We recognize that businesses are continuing to modify and improve sales programs and workplace policies and we appreciate the additional state funding and the support of the Carroll County Commissioners to help Carroll businesses make those necessary business operation improvements."
About Carroll County Department of Economic Development
The Carroll County Department of Economic Development is a results-oriented team that creates competitive business solutions. To learn more about the programs or opportunities available in Carroll County email info@carrollbiz.org, visit https://carrollbiz.org, follow @CarrollEconDev on Twitter or call 410-386-2070.
#  #  #