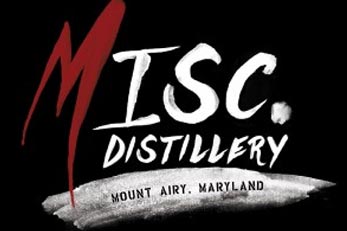 25 Feb

Mount Airy distillery wins 2019 awards for rum, vodka, and gin

MISCellaneous Distillery Spirits Receive Multiple Accolades at American Craft Spirits Association Competition.

MINNEAPOLIS, MN – Recently, the American Craft Spirits Association (ACSA) announced the winners of its Sixth Annual Judging of Craft Spirits.

MISCellaneous Distillery proudly received medals for three spirits: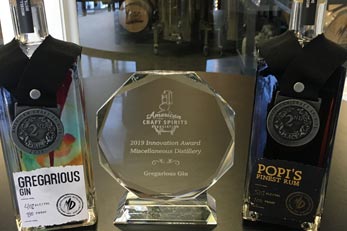 Vivacious Vodka – Bronze Medal
Popi's Finest Rum – Silver Medal
Gregarious Gin – Silver Medal
In addition to these category awards, Gregarious Gin received the ACSA Innovation Award. Gregarious Gin was the only gin receiving this accolade among the hundreds of products entered into the competition. According to the event organizers, the Innovation category aims to recognize remarkable spirits whose flavor profiles may stray from their category's signature notes. Distiller Dan McNeill hypothesizes the judges were responding to the unique mash bill for the gin as well as the combination of citrus-focused botanicals.
Spirits were judged by a panel of 30 judges, representing a diverse range of spirits experts within the industry, including retailers, bar industry leaders, educators, and journalists. Spirits were scored on appearance, aroma intensity, aroma complexity, palate concentration, palate complexity, body, character and nature of alcohol, texture, and finish.
About ACSA:
The American Craft Spirits Association is the only national registered non-profit trade association representing the U.S. craft spirits industry. Its mission is to elevate and advocate for the community of craft spirits producers, and membership in ACSA is open to anyone.
ACSA is governed by a Board of Directors elected by the eligible voting members of the Association. Voting members must be independent, licensed distillers (DSPs) annually removing fewer than 750,000 proof gallons from bond (the amount on which a Federal Excise Tax is paid).
About MISCellaneous Distillery:
MISCellaneous Distillery is a craft distillery located on Main Street in Historic Downtown Mount Airy, Maryland. Our bottles are filled with only the best, using ingredients grown on local farms and techniques that invite conversation. Offerings include rum, rye whisky, corn whisky, bourbon, vodka, and gin.
Spirits are available in select retail stores in Maryland and DC, as well as bars and restaurants listed at www.miscdistillery.com/where-to-find-us. Interested in carrying our spirits? Reach out to sales@miscdistillery.com to set up a tasting.
The distillery location at 114 S. Main Street unit B103 is accessible from the back of the building and parking is available in the municipal lot. Hours are Friday 4-7pm, Saturday 12-6pm, and Sunday 2-6pm or by appointment.
To learn more, contact meg@miscdistillery.com or check out www.miscdistillery.com