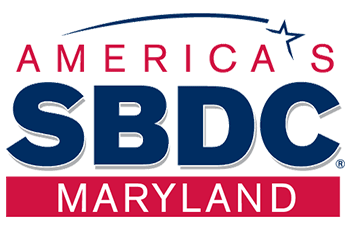 11 Jan

MARYLAND'S SBDC WELCOMES NEW BUSINESS CONSULTANT TO CARROLL COUNTY
Steven Colella to Join Maryland SBDC Team In Carroll
For more information, please contact:
Amy Wallace-Yingling
Regional Director, Maryland SBDC Northern Region Phone: 410.808.7492
E-mail: amwallace@harford.edu
Westminster, MD – Maryland's SBDC works daily to provide trusted, expert advice to clients throughout the Free State, with a goal of helping small business owners and aspiring entrepreneurs to manage today and plan for tomorrow. To assist in achieving that vision, Maryland's SBDC is excited to announce a new addition to our team of expert business consultants, Mr. Steven Colella.
Mr. Colella comes to Maryland's SBDC from the private sector, where he owned and operated a full-service marketing firm specializing in promoting small businesses and non-profit organizations. Prior to that venture, he was the Director of Economic Development for the Town of Sykesville, where he worked with dedicated volunteers to bring the title of Coolest Small Town in America home to this thriving community in southern Carroll County.
Mr. Colella graduated from James Madison University where he earned a Bachelor of Arts in English with an emphasis on written and oral communication. His credentials include certification by the American Association of Small Business Consultants (AASBC) and his career highlights include nearly ten years of experience in business and economic development.
Mr. Colella will be operating out of the organization's Westminster office, located in Winchester West at 56 West Main Street. The outgoing counselor for Maryland's SBDC, Darren Peyton, won't be moving far – Darren is transitioning into a newly formed role as the team's consultant for Baltimore County, and will be based at Stevenson University in Owings Mills. Mr. Colella can be reached for questions or consultations by phone (443.356.2818) and e-mail (scolella@harford.edu) and is available during regular business hours effective immediately.
About Maryland's SBDC
As part of America's Small Business Development Center, Maryland's SBDC has been a leader in economic development and community revitalization throughout the Free State since 1988, with a seasoned staff that strives to educate, mentor, and inspire entrepreneurs. Throughout Maryland, the SBDC is hosted by local colleges and universities, and funded in part by a cooperative agreement with the US Small Business Administration. In each community it serves statewide, Maryland's SBDC offers a wide range of no- and low-cost consulting services designed to help businesses achieve their goals and contribute to the greater goal of economic prosperity for all.