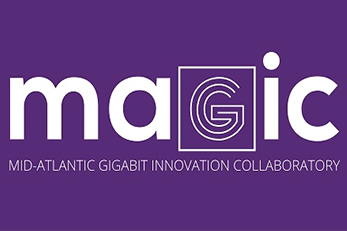 10 Jul

MANAGEMENT CONSULTANT & ENTREPRENEUR JOINS MAGIC BOARD OF DIRECTORS

WESTMINSTER, MD – August 4th, 2020 – The Mid-Atlantic Gigabit Innovation Collaboratory (MAGIC) is pleased to announce that veteran management consultant Jennifer Yang has joined their Board of Directors.
"Jennifer is the perfect example of a successful professional who has been drawn to Westminster by all the exciting opportunities that are developing here," said Graham Dodge, Executive Director of MAGIC. "Her background in technology and management consulting are why we recruited her, but her passion for entrepreneurship and making Westminster her home is why she joined."
A graduate of the Massachusetts Institute of Technology (MIT) and the Johns Hopkins University, Yang began her career at American Management Systems (now CGI) as a member of the Telecom Industry Strategic Consulting Group, followed by working with Touchstone Consulting (now CSRA) to support the Office of Management and Budget (OMB) and other agencies. In 2005, Yang became the second employee and member of the senior management team at Battle Resource Management, Inc. (BRMi), where she was instrumental in developing BRMi's prominence within the Department of Homeland Security and other federal agencies. She developed and implemented strategies that catapulted BRMi's success. In 2016, Yang left BRMi to form a new company, Inflexion LLC.
Her previous volunteer work includes serving on the MIT Alumni Association Board of Directors and MIT Corporation Nomination Committee, as well as on the Board of Directors for Teardrops to Rainbows where she was responsible for marketing and development efforts.
As an entrepreneur, Yang is a finalist in the Carroll Biz Challenge with her business concept for a nano-distillery in Westminster called Covalent Spirits.
"I am very excited to be a part of MAGIC, and I'm looking forward to contributing." said Yang, "It's a great opportunity to build the entrepreneurial ecosystem that I know myself and others can benefit from here in Westminster."
About MAGIC:
MAGIC (the Mid-Atlantic Gigabit Innovation Collaboratory) is a 501(c)3 non-profit organization headquartered in Westminster, MD. MAGIC's mission is to build a tech ecosystem that creates and nurtures talent, entrepreneurship, and tech businesses, elevating the Westminster gigabit community to lead the Mid-Atlantic region. The City of Westminster provides key financial support to MAGIC. For additional information about MAGIC, visit http://www.magicinc.org/.