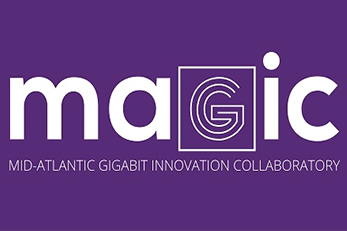 05 Sep

MAGIC announces new Executive Director
The tech incubator program gains exiting startup CEO
WESTMINSTER, MD – The Mid-Atlantic Gigabit Innovation Collaboratory (MAGIC) is pleased to announce that their search for a new Executive Director has ended with the recruitment of serial entrepreneur and Maryland native, Graham Dodge. The circumstances of his hiring were serendipitous, if not a little 'magical.'
Dodge brings a wealth of startup and technology experience to the organization as he exits his role as founding CEO of Sickweather, the disease-prediction company that reaches an audience of over 10 million daily users and powers over $500 million in annual digital healthcare advertising. Dodge is a patented inventor, public speaker, and technologist with experience designing and deploying large consumer platforms and systems of intelligence using big data and prediction modeling tools. He has served on boards and technical workgroups for the Centers for Disease Control and Prevention (CDC), National Voluntary Organizations Active in Disaster (VOAD), and the Kennedy Krieger Institute's PACT: Helping Children with Special Needs. He has also served as a mentor to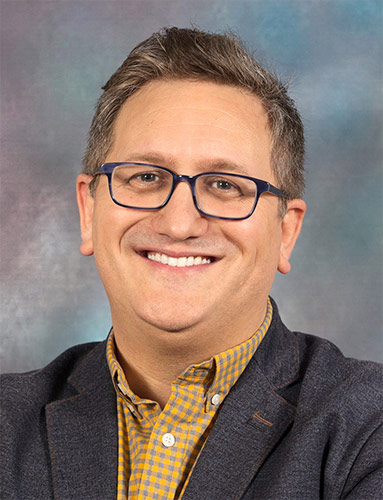 Johns Hopkins University's MedHacks hackathon and Johns Hopkins Technology Ventures. He is an alumnus of the top global accelerator programs for entrepreneurs, including Techstars, 500 Startups, and Plug And Play Tech Center.
"MAGIC is not only transforming Westminster, Maryland into a technological sandbox that will cultivate new startups and attract big tech companies and investors to our city," says Dodge, "but they are developing what I call a 'Silicon Main Street' model of success that will reverse the flow of commuters departing Main Street communities everywhere. I'm honored to lead this effort and build upon Amy's outstanding achievements."
Earlier this summer, MAGIC announced that their current Executive Director, Amy Rupp, was stepping down after over 2 years in the role, and that the search was underway for a new director to lead the 3 year-old organization. It was an article in the local newspaper that caught the eye of Dodge's in-laws and Westminster citizens, David and Diane Brown. They encouraged their son-in-law to apply for the job during a recent visit from his current residence of Kansas City, Missouri.
Dodge quickly took an interest in MAGIC as he learned about their role in bringing gigabit fiber connectivity to the City of Westminster, and recognized how that new infrastructure would transform the city, as it did in Kansas City when Google Fiber chose it as their inaugural service location in 2012.
"When we saw Graham's resume, we thought it might be a prank," says Robert Wack, President of MAGIC's Board of Directors. "His experience is so well aligned with the needs of our organization, and his network is so extensive, that it really did seem like magic when he appeared."
Dodge begins his new role at MAGIC effective September 15th and will be relocating his family from Kansas City to Westminster.
About MAGIC:
MAGIC (the Mid-Atlantic Gigabit Innovation Collaboratory) is a 501(c)3 non-profit organization headquartered in Westminster, MD. MAGIC's mission is to build a tech ecosystem that creates and nurtures talent, entrepreneurship, and tech businesses, elevating the Westminster gigabit community to lead the Mid-Atlantic region. The City of Westminster provides key financial support to MAGIC. For additional information about MAGIC, visit http://www.magicinc.org/.