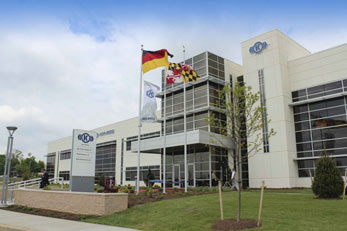 25 May

Knorr Brake to Expand in Carroll County, Add 200 New Jobs

Knorr Brake Company (KBC), a manufacturer of braking, door, and HVAC systems for the mass transit rail industry, is expanding its corporate headquarters and manufacturing operations in Carroll County and adding 200 new jobs over the next six years. The company will invest $2.2 million and add approximately 30,000 square-feet of space to its existing facility, located at 1 Arthur Peck Drive in the Westminster Technology Park. Knorr Brake currently has 280 full-time employees.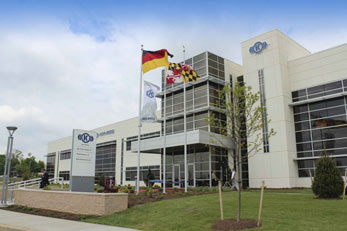 "We are a growth company with a long history in Carroll County and we look forward to our continued development here," said Rich Bowie, KBC president. "Knorr Brake technologies help ensure safer braking for the rail services that transport people within the region and across North America. The additional space and new jobs will enable us to further grow our presence and our market share with additional products and services." Bowie noted that the expansion will incorporate environmentally-responsible building practices already in place in the LEED-certified facility.
"The continued growth of Knorr Brake is a win for the citizens of Carroll County and for Maryland," said Governor Larry Hogan. "Thriving businesses like Knorr Break that are adding jobs in our state provide proof that our administration's work to strengthen the economy and change Maryland for the better is delivering real results."
"Knorr Brake is one of Carroll County's most prominent employers. In 2013, the company built a beautiful facility at the Westminster Technology Park, where it will now invest in an expansion rather than an out-of-state location," said Jack Lyburn, director of Carroll County Economic Development. "Carroll County has the geographic location, skilled workforce, and business-friendly policies that companies trust will allow them to grow to their fullest potential. I want to thank the corporate leaders of Knorr for their confidence in Carroll County."
To assist with project costs, the Maryland Department of Commerce has approved a $700,000 conditional loan through the Maryland Economic Development Assistance Authority and Fund (MEDAAF).
"We are proud that Knorr Brake sees the benefits of doing business in Maryland and is continuing to grow jobs and invest in our state," said Maryland Commerce Secretary Mike Gill. "Not only do we have a highly-skilled workforce ideal for manufacturing jobs, but we also have an outstanding transportation infrastructure, giving companies like Knorr Brake a strategic advantage to be able to easily reach customers throughout the region."
About Maryland Commerce
The Maryland Department of Commerce stimulates private investment and creates jobs by attracting new businesses, encouraging the expansion and retention of existing companies, and providing financial assistance to Maryland companies. The Department promotes the State's many economic advantages and markets local products and services at home and abroad to spur economic development and international investment, trade and tourism. Because they are major economic generators, the Department also supports the Arts, film production, sports and other special events. For more information, visit commerce.maryland.gov.
source: Maryland Department of Commerce