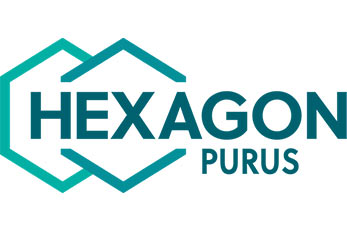 10 Nov

HEXAGON PURUS EXPANDS WITH 100 NEW JOBS IN CARROLL COUNTY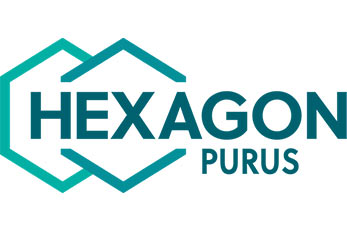 Clean energy manufacturer will open new facility in Westminster
Hexagon Purus, a company focused on hydrogen alternative fuel and energy solutions, is growing its presence in Carroll County. The company is relocating from Taneytown and leasing a 60,000 square-foot space at 1221 Independence Way in Westminster, where it will expand its manufacturing operations. Hexagon Purus currently employs 43 full-time workers and plans to add an additional 100 new jobs over the next four years.
"With several locations throughout the U.S., Europe, and Canada, we are proud that Hexagon Purus has decided to expand its presence in Maryland with a new manufacturing facility in Carroll County," said Governor Larry Hogan. "These 100 new jobs will provide tremendous opportunities for our local workforce and keep the county's robust manufacturing community thriving."
Hexagon Purus is working toward zero emission mobility for a cleaner energy future and is known as a world leading provider of Hydrogen Type 4 high-pressure cylinders, complete vehicle systems, and battery packs for fuel cell electric and battery electric vehicles. Hexagon Purus has more than 25 years of experience with new composite product design, process development, and production supporting the aerospace, automotive, energy, and manufacturing markets around the world.
"We are excited to partner with Carroll County to support Hexagon Purus' growth in Westminster," said Maryland Commerce Secretary Mike Gill. "We thank the company for its investment in Maryland over the years and look forward to watching its continued success in our state."
To assist with project costs, the Maryland Department of Commerce is working on approving a $300,000 conditional loan through Advantage Maryland (MEDAAF). Additionally, the state is providing a $25,000 grant through the Partnership for Workforce Quality (PWQ) program. The company is also eligible for various tax credits, including the More Jobs for Marylanders program and the state's Job Creation Tax Credit.
"Hexagon Purus' decision to expand operations in Carroll County demonstrates that when businesses locate here, they grow here," said Jack Lyburn, director of economic development for Carroll County. "Our strong manufacturing economy, skilled workforce and pro-business climate continue to attract global manufacturers such as Hexagon. We are pleased with Hexagon's decision to continue to invest in our county."
To learn more about the company and its divisions, visit hexagonpurus.com.
About Maryland Commerce
The Maryland Department of Commerce stimulates private investment and creates jobs by attracting new businesses, encouraging the expansion and retention of existing companies, and providing financial assistance to Maryland companies. The Department promotes the State's many economic advantages and markets local products and services at home and abroad to spur economic development and international investment, trade and tourism. Because they are major economic generators, the Department also supports the arts, film production, sports and other special events. For more information, visit commerce.maryland.gov.
About Hexagon Purus
Hexagon Purus, a Hexagon Composites company, enables zero emission mobility for a cleaner energy future. The company is a world leading provider of hydrogen Type 4 high-pressure cylinders and systems, battery systems and vehicle integration solutions for fuel cell electric and battery electric vehicles. Hexagon Purus' products are used in a variety of applications including light, medium and heavy-duty vehicles, buses, ground storage, distribution, refueling, maritime, rail and aerospace. Learn more at www.hexagonpurus.com and follow @HexagonPurus on Twitter and LinkedIn.
#  #  #