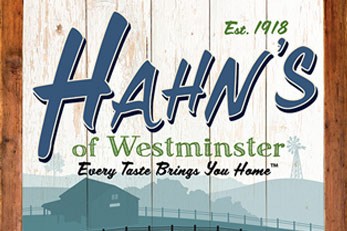 26 Jul

Governor Moore Announces Hahn's of Westminster Expansion, Bringing New Jobs to Carroll County

ANNAPOLIS, MD — Governor Wes Moore today announced that Hahn Bros., Inc., also known as Hahn's of Westminster, is growing its headquarters and manufacturing operations in Carroll County with plans to double its workforce in the region. The company has purchased 10 acres of land at the corner of Maryland 482 and Panther Drive in Hampstead, where it plans to move and build a new 54,000 square-foot facility.

"Hahn's is not only known for its outstanding food products, but also for its excellent customer service over the years," said Gov. Moore. "This family business is a great example of a homegrown Maryland success story. We thank the company for reinvesting in Carroll County and its workforce with this new location."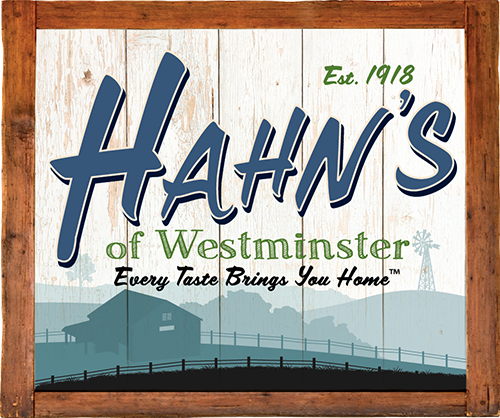 While the official Hahn's business was founded in 1918, the company's history dates back to 1896 as a meat processing and packing plant. More than a century later, many of the original recipes and age-old traditions are still used at the family-owned business, which specializes in smoking domestic pork and beef with real hickory wood.
"As a company rooted in family values, we are thrilled to announce our ongoing growth and flourishing partnership with Carroll County. At Hahn's, we take great pride in our commitment to serving our community and delivering exceptional meat products. Through our expansion, we are excited to continue this journey of growth, working hand in hand with our Carroll County family to meet the evolving needs of our customers," said Hahn's Assistant General Manager Amanda Ladzinski. "This expansion not only signifies our physical development but also symbolizes our unwavering dedication to the values that have made us a trusted name in the industry. With the support of our loyal customers and the collective efforts of the Carroll County community, we are confident in our ability to further enhance our quality, service, and contributions. As we look to the future, Hahn's remains dedicated to strengthening our bond with the Carroll County family and making a positive impact."
Hahn's sells its high quality meat products at local grocers and restaurants throughout the region and credits the majority of its success to its employees. The company currently employs 85 workers in the county and plans to add new jobs over the next five years.
"Hahn's has made its mark on Maryland for more than a century, and we hope this expansion will give it the room needed for another one hundred years in business," said Maryland Department of Commerce Secretary Kevin Anderson. "We look forward to watching the company continue growing as it expands its footprint in Carroll County."
To assist with project costs, the Maryland Department of Commerce is working to approve a $400,000 conditional loan through Advantage Maryland, and is providing a $25,000 workforce training grant through its Partnership for Workforce Quality program. Carroll County Economic Development has also been working with Hahn's on its expansion plans over the last few years.
"Hahn's site search included out-of-state options, and its decision to remain in Carroll County is a testament to our pro-business environment and the quality of our workforce," said Carroll County Director of Economic Development Jack Lyburn. "I want to thank Hahn's for its continued investment in Carroll County."
To learn more about the company, visit hahnsofwestminster.com.