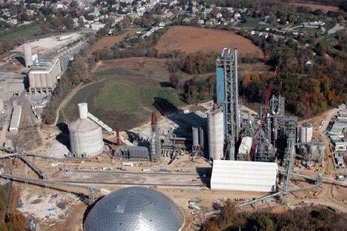 05 Apr

EPA recognizes Lehigh Cement Company
EPA recognizes Lehigh Cement Company as a 2017 ENERGY STAR® Certified Manufacturing Plant
The United States Environmental Protection Agency (EPA) recently released their 2017 Energy Star certification report and Lehigh Cement Company was one of two Maryland companies that met the EPA's energy performance standards. It was reported that 93 U.S. manufacturing plants earned ENERGY STAR® certification for their superior energy performance by reducing their energy bills by almost $340 million and achieving broad emissions reductions, including 4 million metric tons of greenhouse gas emissions.
Economic Development Director Jack Lyburn said "Lehigh Cement Company in Union Bridge is an industry leader on many fronts and it is no surprise that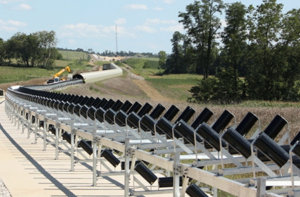 they have been recognized by the EPA for their energy saving efforts; the leadership team dedicates significant efforts to be the very best in manufacturing."
"I am very pleased with the recognition, but it is a team effort and even more pleased it is something that reflects well on the entire plant's efforts," stated Union Bridge Plan Manager Kent Martin. Mr. Martin also serves as the SE Sub-Region Cement Operations Manager for Lehigh's North Region.
About the ENERGY STAR® Industrial Program
Since 2006, the ENERGY STAR® Industrial Program has annually certified manufacturing plants for reaching the top 25 percent of energy performance in their industries nationwide. Over 190 plants have achieved this distinction since 2006. For more information, visit: www.energystar.gov/plants. For specific plant profiles, visit: www.energystar.gov/buildinglist.
To learn more about how ENERGY STAR® and industry work together, visit: www.energystar.gov/industry.