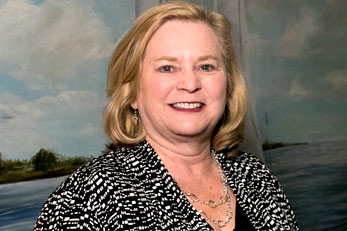 16 Dec

Economic Development Deputy Graduates from Leadership Maryland

FOR IMMEDIATE RELEASE

Contact: Jack Lyburn, Director
Carroll County Economic Development
410-386-2070

Westminster, MD, Wednesday, December 15, 2021 – Leadership Maryland recognized the Class of 2021 graduates at its 28th annual ceremony on December 7th at the Hilton Baltimore BWI Airport.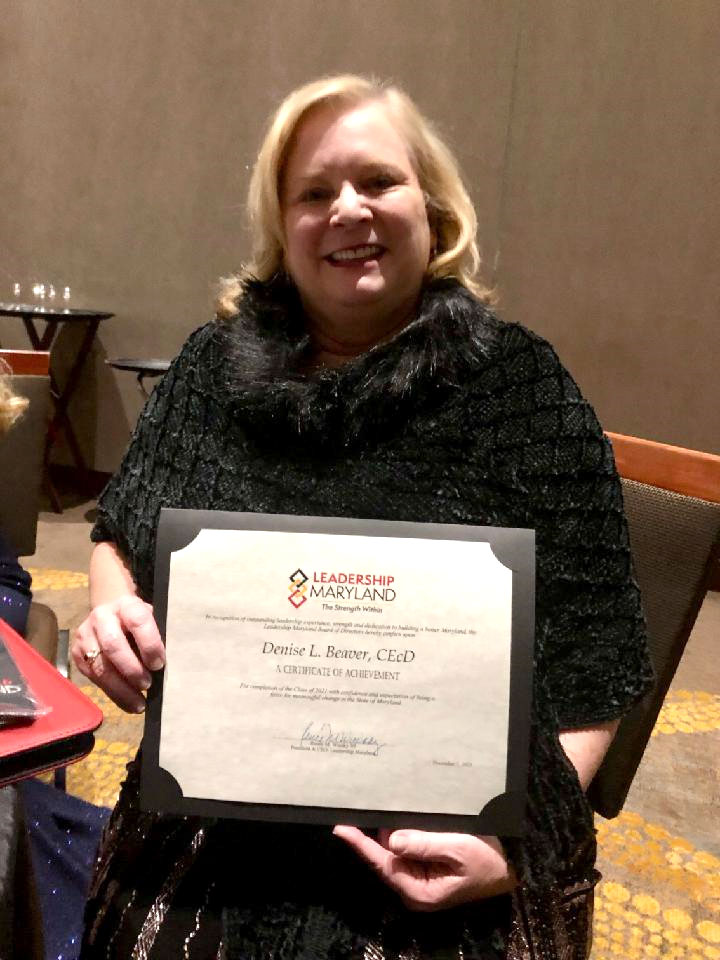 Denise Beaver, CEcD, Deputy Director of Economic Development for Carroll County Government, was among the 49 recognized graduates who completed the eight-month long professional development program dedicated to building a better Maryland by harnessing the strength of its local business and community leaders.
The hands-on learning program focused on the state's most vital social, economic, and environmental issues. The program explored Maryland's five main geographic regions and the most vital issues impacting economic development, education, health and human services, criminal justice, the environment, and multiculturalism across the state. More than 100 experts representing business, government, education, and the non-profit community served as panelists and guest speakers.
"With the events of the past two years, our communities greatly need connectedness, shared vision, and resilient leadership, which makes our mission of empowering a diverse network of local leaders more important than ever," said Renée M. Winsky '05, president and Chief Executive Officer, Leadership Maryland. "With the understanding, connections, and clarity of purpose gained from their program experience, the 49 members of the Class of 2021 are now better poised to make a positive impact, and we look forward to seeing all they'll accomplish for our state."
"I am thankful to have the opportunity and experience of participating in Leadership Maryland. Carroll County has many outstanding leaders, and I am honored to represent Carroll County among this prestigious Leadership Maryland alumni group of over 1,100 professionals. Establishing these new connections with leaders in business, education, and all levels of government will benefit Carroll County in regional and statewide initiatives," said Beaver.
#  #  #