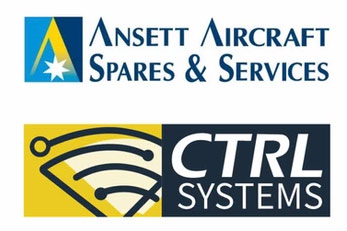 23 Jun

CTRL Inks Global Distributor Agreement with Ansett Aircraft Spares & Services, Introduces New Logo

Westminster, MD USA – For 32 years, CTRL Systems has led the way in innovative ultrasound solutions. In 2001, CTRL Systems became the first acoustic ultrasound technology in space when the UL101 began its mission aboard the International Space Station. In 2005, Lockheed Martin approved the UL101 for production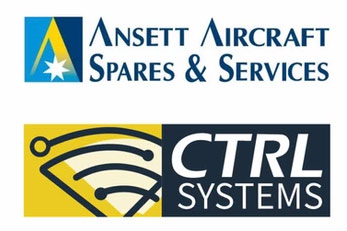 quality control and as a life cycle tool kit for the F-35 Joint Strike Fighter. Throughout 2009, the United States Navy authorized the UL101 for use onboard ships, dockside, and within the submarine fleet. With the introduction of InCTRL Mobile in 2015, CTRL offered the first cloud-based database management and signal analysis solution to the acoustic ultrasound market. Through it all, the UL101 has continued to lead the competition in signal-to-noise ratio, providing the best signal of any handheld ultrasound detector on the market today.
In late 2019, the UL101 was vetted and approved by Boeing Commercial Airplanes (BCA) as the ultrasound detector of choice for multiple applications on all Boeing commercial jet aircraft. As published in the Aircraft Maintenance Manual (AMM) for all commercial jet aircraft, BCA recommends the UL101 Aviation Troubleshooter (CTRL p/n B00033, Boeing Tool Tag SPL-1473) for multiple applications, including: ultrasonic leak checks for cabins, pitot static systems, oxygen systems, and bleed air systems; and hydraulic inspections related to the braking system. Several additional applications are currently under review by BCA's Predictive Maintenance and Enhanced Troubleshooting (PMET) team, and early client integrations have already yielded impressive results and significant ROI.
Today, CTRL Systems is proud to announce an exclusive distributorship agreement with Ansett Aircraft Spares & Services (Sylmar, CA). Ansett will serve as the exclusive global distributor of CTRL products to the commercial aviation market. A key component of Ansett's distribution efforts will be directed toward BCA end users, educating them on the benefits of ultrasound for scheduled and AOG maintenance, and helping them to fully integrate CTRL technology into their fleets.
"For over 60 years, Ansett Aircraft Spares & Services has been committed to provide exceptional quality products. We are pleased to partner with CTRL Systems to introduce their innovative products to the commercial aviation sector. These products will add significant value to reduce maintenance costs and improve down-time for airlines and MROs worldwide." said Gregory Quinlan, CEO of Ansett Aircraft Spares & Services.
Robert (Bob) Roche, founder and CEO of CTRL Systems added, "With today's announcement, we see the power of three companies – Boeing Commercial Airplanes, Ansett Aircraft Spares & Services, and CTRL Systems – working together to provide quick, effective solutions and measurable benefits to address the needs of the commercial aviation industry, today and tomorrow."
"Today's announcement with Ansett is the first of many exciting developments we plan to reveal in the months to come," said Jeremy Watts, Global Director of Marketing and Business Development. "Coupled with Boeing's work vetting and recommending CTRL technology, our partnership with Ansett is a huge leap forward in growing CTRL's presence within the commercial aviation market. We look forward to supporting Ansett as they work with BCA end users to put their full fleets back into the skies."
Both in the skies and here on the ground, the reliability maintenance field is quickly advancing into an exciting new era marked by artificial intelligence, the Internet of Things (IoT), and 24/7 visibility of critical components. As the industrial maintenance space continues to evolve, acoustic ultrasound technology remains a critical piece of the reliability puzzle. CTRL Systems is poised to lead the way with the same commitment to quality and innovation we have demonstrated for the past 32 years.
As our company continue to advance our cloud-based and IoT-connected offerings in the coming months and years, we decided that CTRL needed an updated logo that captures the forward-looking attitude of the CTRL brand. Our new logo adopts a crisp, modernized design that alludes to both soundwaves and internet connectivity. Along the path created in the abstract design, stylized points represent the main components of reliability maintenance: equipment, sensor, and specialist. Eagle-eyed observers may notice the vintage "CTRL" font and a subtle nod to the former "swoosh" that have both represented CTRL since 2003. Together, this combination of design elements celebrates our past while looking forward to a bright tomorrow.
"Our new logo is an updated approach to our brand identity, and it represents the next chapter in the CTRL story," said Jeremy Watts. "Today's refresh is a fantastic way to tease the technological innovation and company expansion to come. Starting today, you will begin to see our new branding on the CTRL website and collateral marketing materials, and it will also be making its way on to new hardware as it ships out the door."
Ansett Aircraft Spares & Services, headquartered in Sylmar, CA, is an authorized distributor and stockist of leading OEMs and carries a wide range of factory new inventory. They hold a vast quantity of fully traceable expendables and new, overhauled and serviceable rotables, fully certified to FAA/EASA standards. Ansett's inventory conforms to the most discerning traceability and quality assurance requirements of airlines and supports all major commercial aircraft manufacturers, in particular, Airbus, Boeing, Embraer, Bombardier, British Aerospace, Douglas, and Fokker. Ansett Aircraft Spares & Services is certified by SAI-Global as a ISO9001:2015 + AS9120B compliant company and complies with the requirements of FAA AC 00-56B. They are a fully approved and widely recognized supplier for airlines and MROs operating in every region of the world. For more information about Ansett Aircraft Spares & Services, please visit www.ansett.com or call +1(818) 362-1100.
CTRL Systems, Inc., headquartered in Westminster, Maryland USA, specializes in designing acoustic ultrasound technology and implementation programs for quality control, energy savings, life cycle maintenance and industrial reliability programs. CTRL's solutions are supported by comprehensive training offerings, database management and analysis software, mobile data capture with cloud-based connectivity, and industry-leading ultrasound listening devices. For more information about CTRL Systems, Inc., please visit www.ctrlsys.com/about or call +1(410) 876-5676.
Source: CTRL Press Release