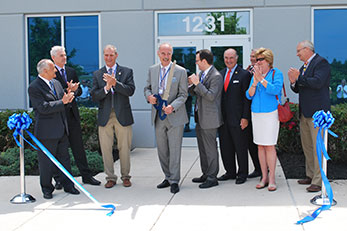 11 Jul

ATB Moves Headquarters to Westminster

Westminster, MD – Advanced Thermal Batteries, Inc. (ATB), the US division of ASB Group, a world-wide leader in the manufacturing of thermal batteries for the Defense Industry, has outgrown its Cockeysville, MD location and has moved its entire operation into a new larger manufacturing facility in Westminster, Maryland.
A Grand Opening ceremony and ribbon cutting was held June 21, 2016 with Maryland Secretary of Commerce, Mike Gill, giving the keynote address.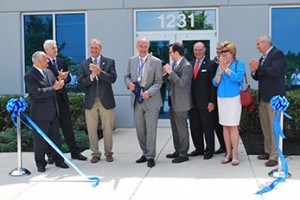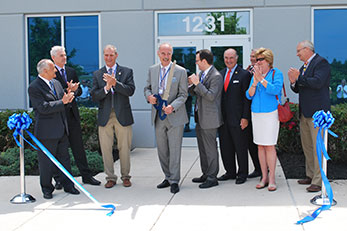 This multi-million dollar expansion is the result of extensive work and success with the Defense Industry's Prime Contractors, the US Government and research organizations to develop and produce advanced thermal batteries for the military's leading-edge weapon systems. ATB's unique offering of technologies has matured into full production programs thus, this investment in our new state of the art facility. This move will create high technology jobs in the area and will ultimately double our workforce which is the core of our successful operation.
ATB has been working with the US Government and Prime Defense Contractors for more than a decade developing products using levels of technologies unsurpassed in the industry. The requirements for these advanced technologies in missiles, rockets, smart bomb weapon systems and emergency backup systems will continue to grow. This major investment by ASB group and ATB, solidifies ATB's position as the technology leader in the thermal battery industry and now gives us the proper tools to become a major manufacturing organization.
ATB's relentless pursuit of excellence will continue to benefit our customers, the Government and our warfighters with products providing unsurpassed quality, performance, and reliability at an affordable price.