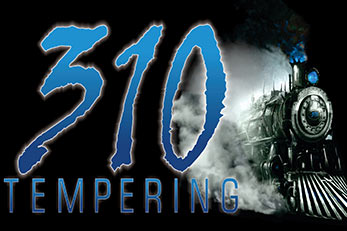 11 Mar

310 Tempering Establishes New Manufacturing Facility in Westminster
Kentucky-based glass works company will hire 80 full-time employees
BALTIMORE, MD — 310 Tempering, a Kentucky-based glass manufacturing company, is opening a new production and manufacturing facility in Carroll County. The company, which is headquartered in Louisville, is opening an 85,000 square-foot facility at 1234 Tech Court in Westminster.
The custom glass works company plans to hire 80 new full-time and permanent employees by 2025.
"We are extremely excited about our new production facility in Westminster and appreciative for all the hard work done by the economic development offices in both Carroll County and the state of Maryland to make it happen," said Greg Abrams, CEO/president of 310 Tempering. "Everyone involved made this an incredibly easy decision for my team and me to pick where our new location would be.  We're looking forward to developing these relationships even more in the future."
310 Tempering creates a wide variety of custom heavy glass products such as glass shower enclosures, railings, interior partitions, and all glass entrances. Most recently, the company pivoted during the COVID-19 pandemic to manufacture glass protectors and barriers used for social distancing measures. The company also specializes in precise fabrication and tempering for all heavy glass applications and is known for creating a quality work environment while producing products that exceed customer needs. The company celebrated the official ribbon cutting for its new facility on March 10.
To assist with project costs related to the expansion, the Maryland Department of Commerce has approved an Advantage Maryland conditional loan for $320,000 and a $50,000 training grant. Additionally, the project is eligible for state tax credits, including the Job Creation Tax Credit and the More Jobs For Marylanders Tax Credit.
"We are excited to welcome 310 Tempering to Maryland, where it will join our already robust and successful production and manufacturing community," said Maryland Commerce Secretary Kelly M. Schulz. "Working with our partners in Carroll County, we can ensure that Maryland continues to attract new companies and is Open for Business."
"After performing a vigorous site selection review, we are pleased that 310 Tempering made the decision to locate in Carroll County. Our supportive business climate and skilled workforce are eager to help contribute to your future growth," said District 3 Commissioner Dennis Frazier. I congratulate you and your employees on the success of 310 that has led to this expansion and look forward to introducing you to our local community."
"Carroll is continuing to build on its strong manufacturing base with the addition of 310 Tempering opening its Mid-Atlantic location in Westminster. It is exciting to welcome them here," said Director of Economic Development Jack Lyburn.
To learn more about 310 Tempering and the expansion project, visit the company website.