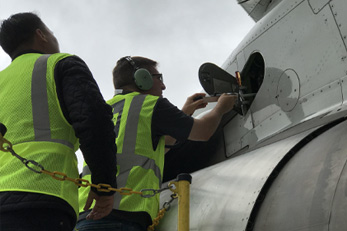 10 Dec

CTRL UL101 Troubleshooter Vetted and Approved by Boeing

CTRL Systems, Inc. (Westminster, MD) – CTRL is pleased to announce that the UL101 Troubleshooter has been vetted and approved by Boeing Commercial Airplanes (BCA) for multiple applications related to "Ultrasonic Leak Checks" on Boeing 700 Series platforms. Beginning in December 2019 and throughout the ensuing months, revisions to 700 Series Aircraft Maintenance Manuals (AMM) will recommend the use of acoustic ultrasound technology for the following applications: pressurization leak checks, bleed air leak checks (engine and airframe), hydraulic bypassing, pitot static checks, air conditioning leak checks, oxygen, evacuation slides, tires, and other pressure components.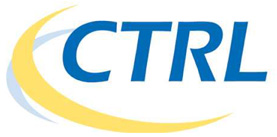 These tasks encompass both airborne (scanning) and internal structure-borne (contact) applications, making the UL101 uniquely suited to the wide range of use. The AMM revisions will specifically reference a brand new CTRL part number: B00033, the UL101 Troubleshooter Kit for Boeing. This is the intrinsically safe CTRL Troubleshooter Kit, customized for Boeing end users.
CTRL was honored to work with a specialized team for innovation within BCA's Predictive Maintenance and Enhanced Troubleshooting (PMET) group. When first investigating the use of acoustic ultrasound for Aircraft on Ground (AOG) diagnostics, PMET was made aware of CTRL Systems through the ultrasound solution company's long history of vetted and approved ultrasound applications for various military platforms, including the F-35 Joint Strike Fighter and Boeing's own KC-46 Pegasus.
"Through each step of the UL101's vetting and approval process, BCA's PMET team has been singularly focused on delivering quick, efficient, and innovative solutions that will benefit Boeing end users and their Aircraft Maintenance Technicians," said Jeremy Watts, CTRL Global Director of Sales & Marketing. "We are excited that Boeing has chosen to commend the UL101 to their customers as an effective means of reducing cost of delay from days to an hour, wherever AOG diagnostics occur."
The UL101 Troubleshooter for Boeing (CTRL p/n B00033, Boeing Tool Tag SPL-1473) is now available for Boeing end users worldwide. For more information about the UL101 for Boeing, please visit www.ctrl.systems/boeing or call +1-410-840-4861.
CTRL Systems, Inc., headquartered in Westminster, Maryland, is the designer and manufacturer of advanced acoustic ultrasound solutions for industries around the world. They specialize in designing ultrasound technology and implementation programs for energy savings and condition-based monitoring applications for aviation and aerospace, manufacturing, power generation and transmission, NASA and the United States Armed Forces. The company's programs are supported by comprehensive training, analysis software, data capture, and ultrasound detectors. CTRL Systems builds upon its technology to successfully integrate ultrasound to meet the specific needs of its customers.
For more information about CTRL Systems, Inc. please visit www.ctrlsys.com or call 877-287-5797.