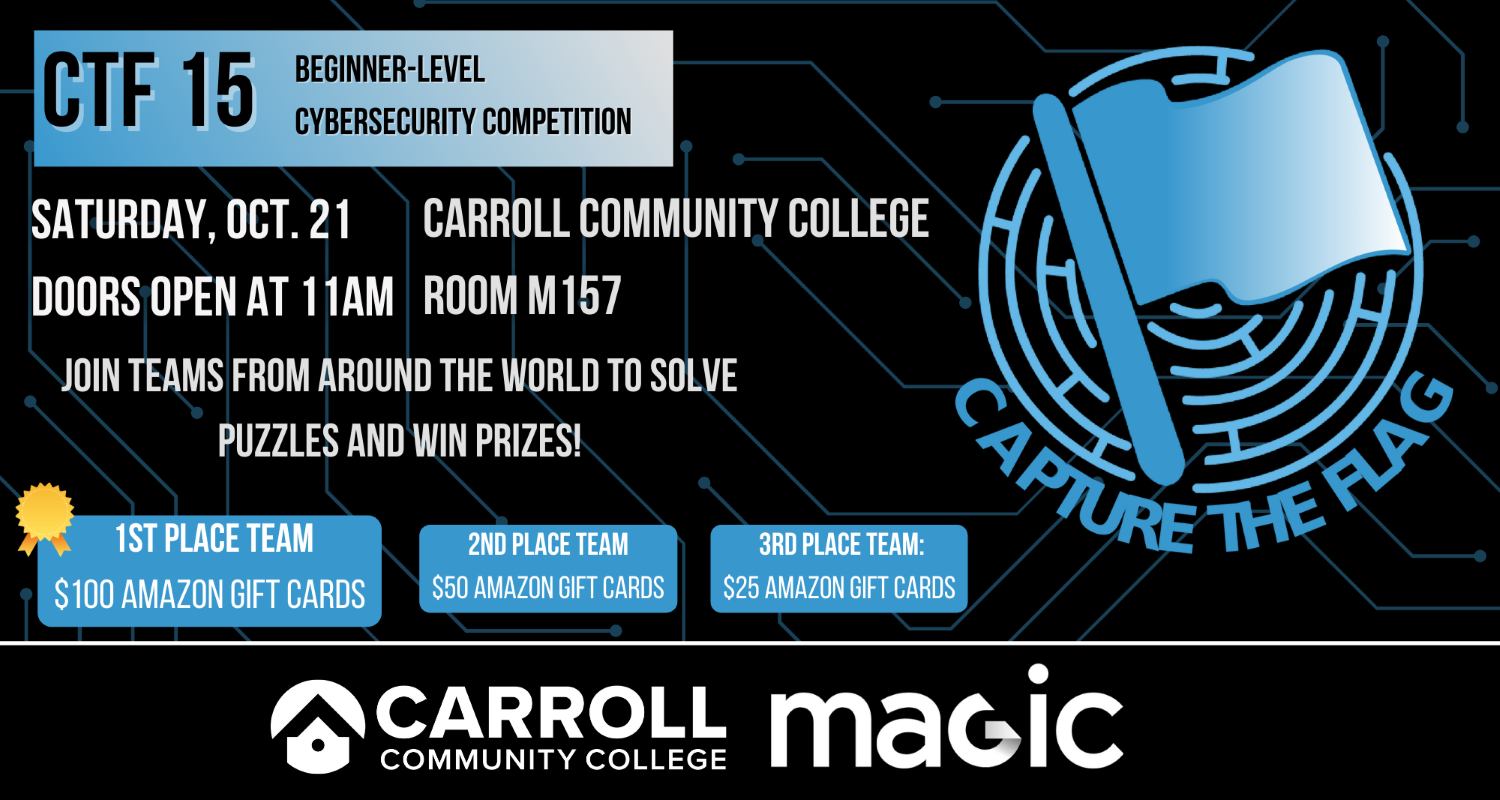 The Mid-Atlantic Gigabit Innovation Collaboratory (MAGIC) sponsors student programming to enhance workforce development for technology companies, particularly in the cybersecurity industry. Unlike many competitions out there, MAGIC events are positioned as entry-level beginner competitions to appeal to the widest possible population of students. High school, college, and nontraditional college students interested in pursuing a career in cybersecurity are invited to participate.
This introductory Capture the Flag competition allows participants to get a feel for the cyber process in an environment designed to help competitors "learn" logical thinking skills and teamwork.
Do you like puzzles? Are you passionate about solving a mystery? Are you interested in pursuing a career in Cybersecurity? Want to be a super hero in the hacking world? If you answered yes to any of these questions, then a Capture the Flag Ethical Hacking Cybersecurity competition may be the answer.
This in person event will be hosted at Carroll Community College.